Overview
SSC has several ongoing projects within the United States including Santa Fe, Boston, San Francisco, Santa Cruz, and future projects planned in Washington, DC, and Wisconsin. In Santa Fe, SSC is supporting a Native American charity to expand its support of the urban native community. In San Francisco and Boston, SSC has active projects serving food to the needy and the homeless. 
Primary Contact for Country Activities
Mojgan Watson
Email: mojganeh@mac.com 

United States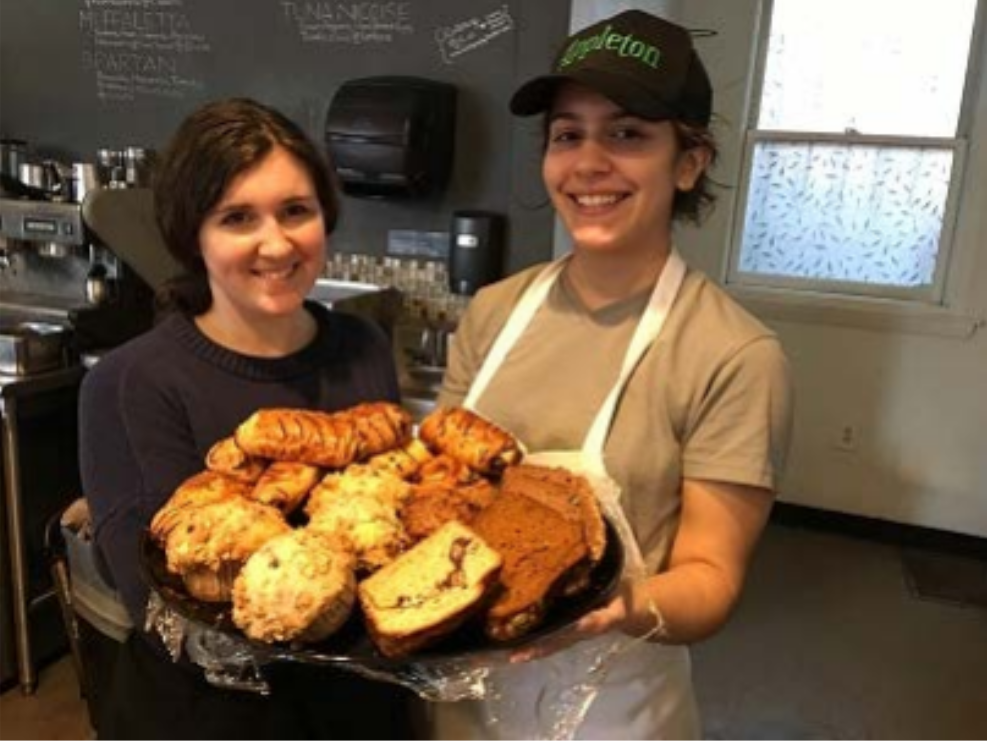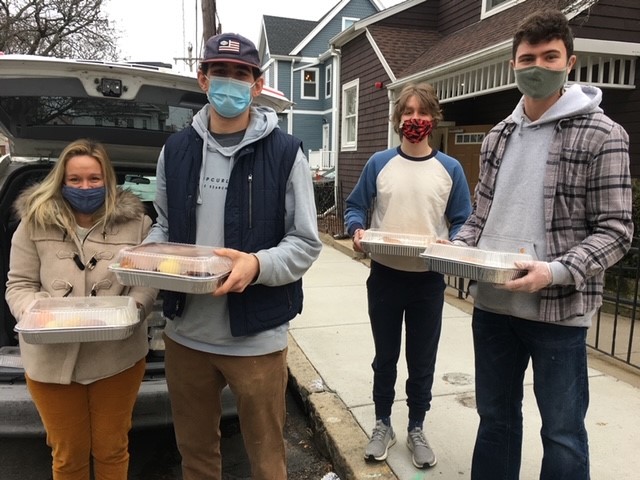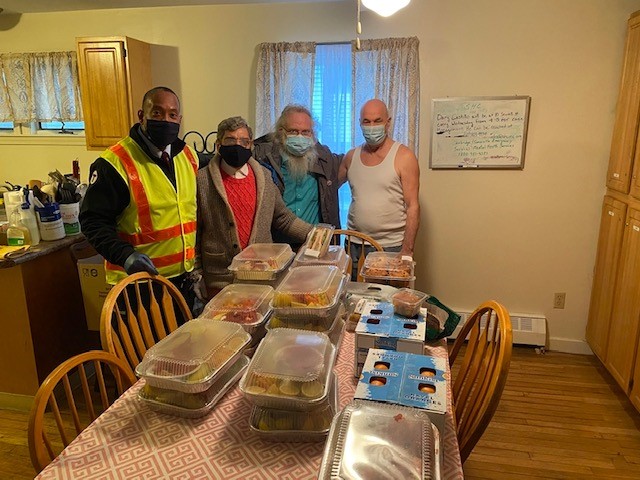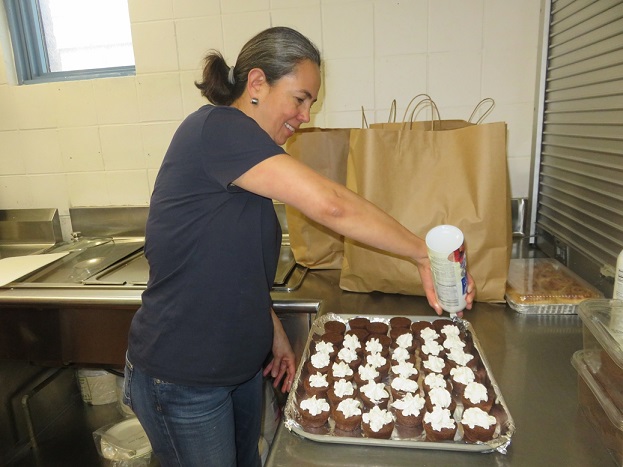 Featured Project: Food and clothes program for people in need in Boston, New England
Year started: 2008
Geographic focus: Boston, NE - USA
Brief description of current activities: The SSC Boston volunteers are a team of about 80 people dedicated to helping those who are economically marginalized with 2 programs:

A food program, with many weekly and sometimes daily events to serve whole meals, sandwiches, bottles of water at homeless shelters and also distributes nonperishables food to low-income families.
A clothes program, to sort, fold and organize quality clothes for anyone who may need them.
The volunteers are organized in teams from 3 to 21 people depending on the event.
The beneficiaries are 40% women and 60% men. About 70% are mid-age and 30% are teenagers or seniors. They are mainly from the Hispanic communities.
Budget and support: We fundraise locally among our members and volunteers. We also have donations from the company Noor Oriental Rugs and its customers.
Our coming projects and needs: We need more volunteers to increase the number of beneficiaries!
Our ambition is to get more volunteers involved so we can increase the events and actions of our food and clothes programs. So don't hesitate to contact us!
Contact for our activities and projects in Boston, New England: 
Mo Noor sufiserviceboston@gmail.com 
84 Pembroke Street Boston, MA 02118.
For more information: http://nimatullahisufiboston.org/sufi-service-committee-of-boston/
Featured Project: New York City – Meals for those who are too sick to cook for themselves, homeless and people in need
Year started: 2011 until 2020 (on stand by temporally due to the Covid pandemic)
Geographic focus: New York City, NY
Areas of focus: Nutritious lunch for people in need
Brief description of current activities: The SSC NYC volunteers provide help to 2 local NGOs.
Once per month they prepare nutritious lunch bag for 65 beneficiaries of the Xavier Mission that offers every Sunday hot meals in their dining room and also lunch bags to take away. Our volunteers help also with the service there.
The Xavier Mission "welcome table" opens every Sunday, a day when most other soup kitchens in NYC are closed. The Welcome Table serves an average of 1,300 hot meals. They also strive to go beyond the emergency need of food by also providing their guests with assistance in obtaining government benefits and birth certificates, free chiropractic treatments, legal referrals, health screenings, and other services.
For more information: https://xaviermission.org/
Once every 2 months the volunteers of NYC SSC help at the God's Love We Deliver Charity's kitchens to prepare meals with the guidance of their on-staff chefs. Tasks may include packaging meals, chopping onions, making meatballs, ladling soup, peeling potatoes, scooping baked goods, or preparing fresh herbs.
God's Love We Deliver cooks and home-delivers nutritious, medically tailored meals for people too sick to shop or cook for themselves. To support the health of our clients, we also provide ongoing nutrition assessment, education, and counseling. God's Love is a non-sectarian organization serving people in need and their children and caregivers. All of our services are provided free to clients and full of love.
For more information:https://www.glwd.org/
Budget: For the support and help we provide, our team of 8 volunteers fundraises among our NYC members a yearly budget of $1.500 for the 65 lunch bags we prepare.
Coming projects: We need your help and your support to restart our activities after the pandemic or even during!
We would like to increase our budget for the lunch bags and also our the number of volunteers. Don't hesitate to contact us.
Contact for our activities and projects in New York City: Jawid Mojaddedi
jawidm@gmail.com
:  Ali Jamnia, sufi@wi.rr.com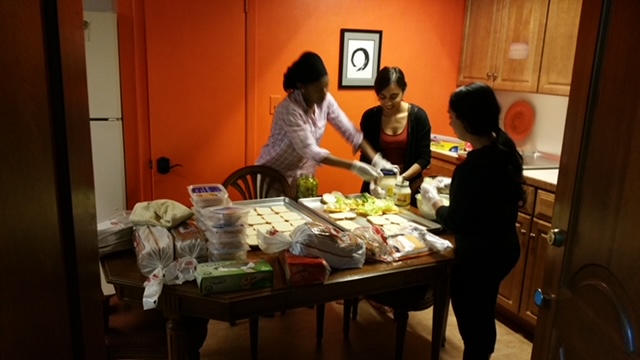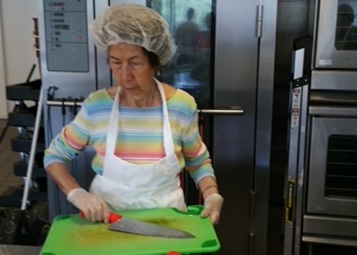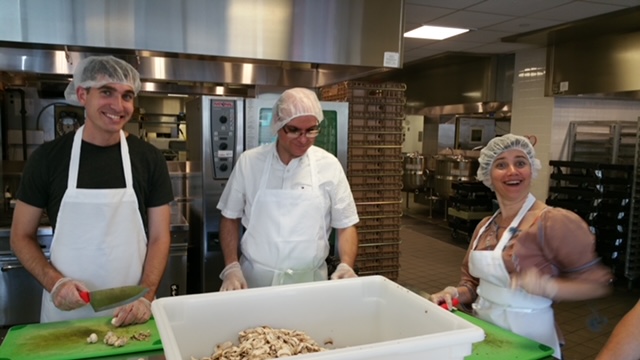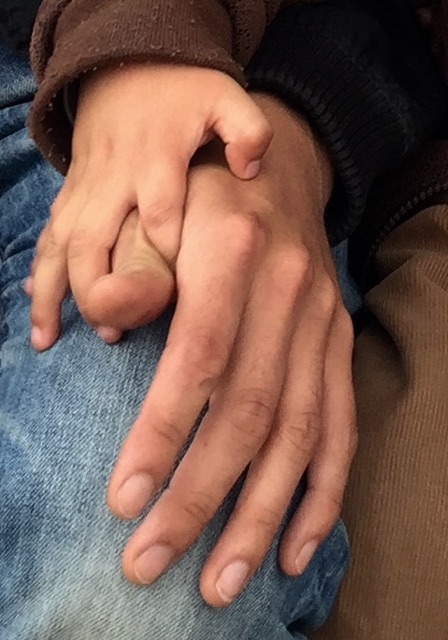 Featured Project: Supporting Professional Training in Child Mental Health
Year started: 2017
Geographic focus: Wisconsin, USA
Areas of focus: Professional development in the area of special needs children
Brief description of current activities: We provide professional development services including training workshops, and consultation for teachers, social workers, health providers, special educators, and other professionals who work with special needs children and those who display signs of behavioral and emotional health issues. We also provide small grants to support individuals who pursue an education to develop careers which would ultimately support the mental health of children and youth. These small grants cover either a portion of the tuition or the cost of books for one term and is paid directly to the applicant.
For more information about the Child Mental Health Study Grant, CLICK HERE.
Contact for Wisconsin project:  Ali Jamnia, sufi@wi.rr.com
Featured Project: Santa Fe Indigenous Center
Year started: 2016-2019
Geographic focus: Santa Fe, NM
Areas of focus: Education, Community Support, Logistics and Infrastructure
Brief description of current activities: SSC has partnered with the Santa Fe Indigenous Center (SFIC) to open and staff a new office, and to support new programs for Native Americans in Santa Fe County. The SFIC sponsors and co-sponsors gatherings, serves as a resource center for those seeking special services and helps families and individuals in crisis. SFIC has assisted with educational, medical and funeral expenses, rent and food monies, auto repairs, clothing and shoes and more.
The Santa Fe Indigenous Center (SFIC) new office is located at 1420 Cerrillos Road in Santa Fe in February 2017, with Caren Gala (Nambe Pueblo) as acting director. https://santafeindigenouscenter.org/
SSC sponsorship: With its donors and through fundraising events, the SSC was able and happy to give grants totaling $40848 from 2016 to 2019.
2 to 6 SSC volunteers worked at SFIC supporting programs for Native American children and youth. There were approximately 20 children in programs at that time; other social services provided by SFIC for their community benefited several hundred families.
The SSC worked in partnership with the New Mexico Community Foundation on this project.